HDB Plumbing Services | singaporeplumbing24hrs.com.sg
As the preferred HDB plumber in Singapore, with most of our customers living in HDB, we understand the difficulties home owners faced when hiring a plumber in Singapore and the required guidelines of HDB when installing and repairing of your home plumbing works. Having worked with hundreds of customers a year, below are some information which might be useful to you.
Repairing, installation and replacement of sanitary  & plumbing fixtures
Plugging of pipe leakage
Clearing of Choked pipes, basin, toilet bowls, floor traps, manholes etc, by manual labour or machine assisted
Repair and replacement of water taps, mixer taps, piping, bottle traps, flexible hoses, basins, sink bowls
Repair and replacement of toilet bowl, flush cisterns and toilet accessories
Repair water heaters (instant or storage)
Supply and install of water heaters (instant or storage) and dustbins
New / Re-piping for entire housing units using copper, PVC or Stainless steel pipes
Replacement of Toilet Flooring, shower screens, aluminum doors etc.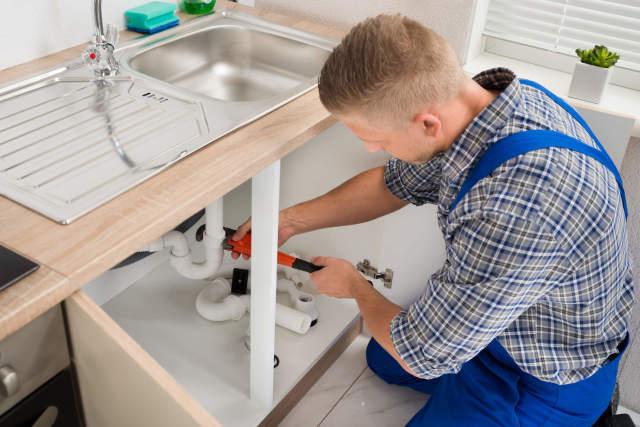 For new hdb home owners, with many being their first time getting their keys to a new home, it is often confusing and fustrating if you do not work with a renovation contractor. The necessary planning and process for each phrase requires industry knowledge to know how things work and function.
For plumbing works in your new home, below will be the areas for home owners to take note.
Installation of Instant / Storage heaters (for customers looking to use Citygas gas heaters, please visit them to enquire)
Supply Labor to Install Kitchen Sink / Tap
Supply Labor to Connect Toilet Spray Point
Washing Machine Area Tap Replacement (Depending on model of washing machine)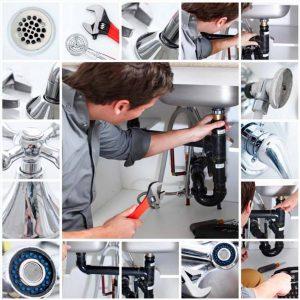 Resale HDB Home Owners (Kitchen + 2 Toilet Renovation)
For home owners buying a resale flat, it is a common practice to renovation the entire kitchen and toilet area. With age, most kitchen cabinets and flooring are usually in a terrible state when they are sold which makes it a norm for home owners to rebuild the area.
Our job as plumbers usually start once hacking work has been completed in the desired areas
Phrase 1
Supply Labor and Material to Install Temporary Water Point – After initial hacking works are done
Supply Labor and Material to Install Piping for Whole House (Copper / Stainless Steel Pipes)
Phrase 2 (Once Tiling Is Completed)
Supply Labor and Material to Connect Kitchen Sink & Water Point
Supply Labor and Material to Connect Washing Machine Point
Supply Labor to Install Toilet Bowl
Supply Labor to Install Toilet Sink & Tab
Supply Labor to Install Instant / Storage Heater (For Citygas Gas heaters, please visit them)
Supply Labor to Install Shower Set
Our HDB Plumbing Price Rate
| Description of Services and Pricing | Unit Rates (SGD) |
| --- | --- |
| Clearing of Choke Toilet Bowl | From $60 |
| Clearing of Choke Floor Trap | From $40 |
| Labour and Material to Repair Leak at Exposed Copper Pipe or UPVC Pipe | From $80 |
| Replace Kitchen Sink / Basin | From $50 |
| Supply & Replace Water Trap for Kitchen Sink | From $40 |
| Replace Sink / Basin | From $40 |
| Supply Labor & Material to Install Pipping for Whole House | From $800 onwards |
What Our Customers Are Saying ?
Had them come down to fix my water leakage. Came within 15mins n fixed up my pipes. Very fast response n efficient. Great job.

Samuel Lee
05:11 15 Oct 18
Kitchen drainage pipe was clogged. Called urgently after 9pm and they despatched this experienced uncle plumber to resolve my clogged pipe. Despite my infrastructure he was able to drill a round hole through my cupboard so in the future I have clear unobstructed access to my drainage for future maintenance. Paid a bit more for after hours but got the job done to my satisfaction

very friendly plumber. Thank you ah tan and team

Jimmy Chai
10:04 13 Oct 18

Chin Serng Siew
05:57 30 Mar 21
I got them to fix a leaking tap. They were punctual and price was agreed upon before coming over. Advised me on my options before starting to work on the problem. Thumbs up to ah tan and team for the professional tips and wonderful experience

Knowledgable and fair priced. Not the cheapest but no hidden cost etc.